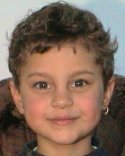 www.adingod.com
Alexandru Dimitriev ing. Outsourcing Development
Presents:


ADing Splitimg


ADing Splitimg will load an image of different formats and split them in to multiple pieces, Equal or Not.

If you choose to save pieces in JPEG or GIF format, a HTML file is built automatically (helping you to reassemble it).

Optionally, you can preview it with your favorite browser. You can also Load/Save cutting files. Pieces of the image are placed in a separate subdirectory.

What's new in 1.3 version?


You can draw spliting rectangles
Tou can make rollovers for them
See SCREENSHOTS